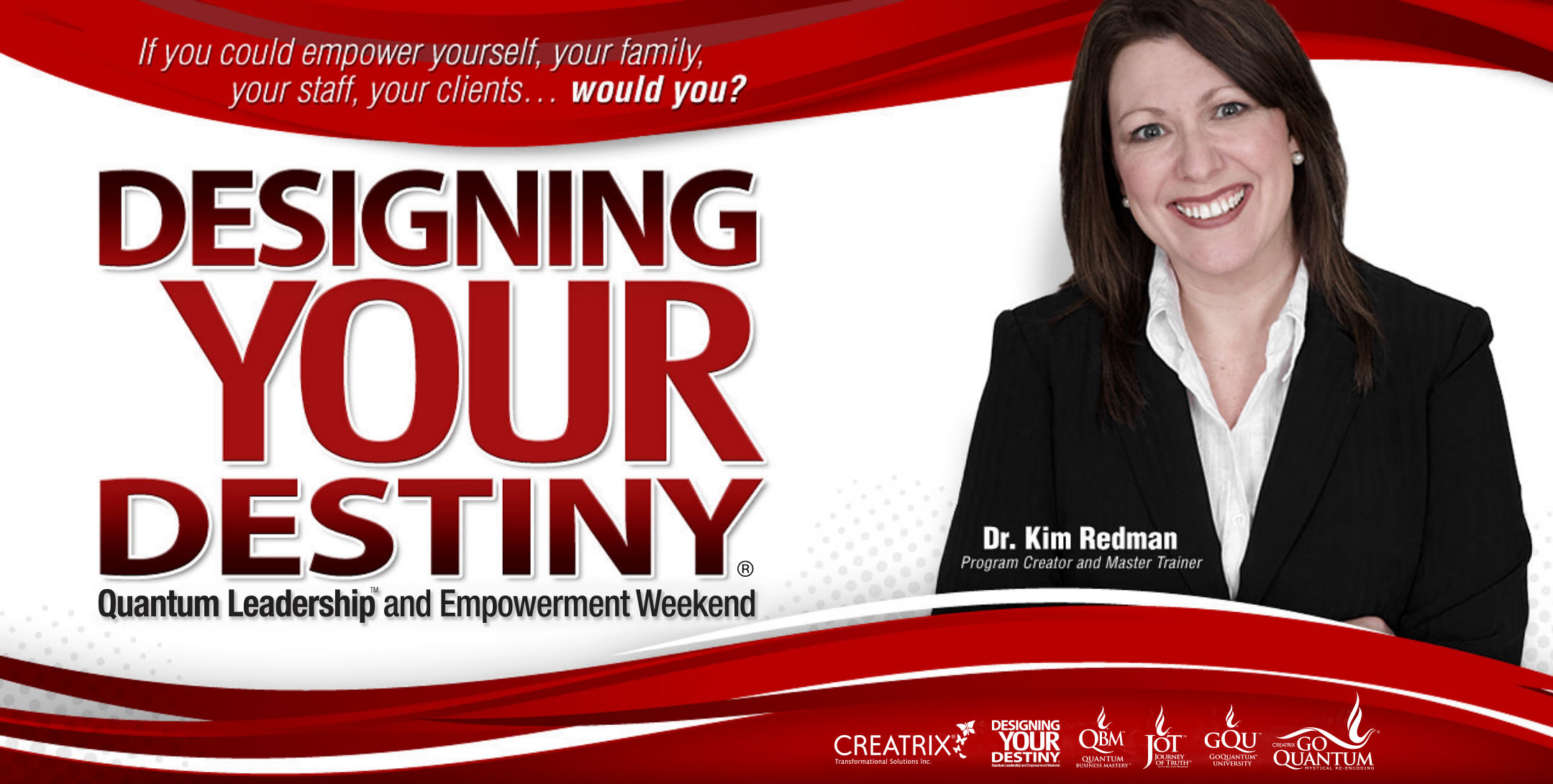 Join us at our next event September 17 & 18, 2022.
And at special pricing of $97 +HST!

The Original Designing Your Destiny® Leadership Event
People are Raving About
The leading edge mind-body tools on the planet revealed and experienced in just one weekend.
If you could empower yourself, your family, your staff, your clients… would you?

Find out how your survival programs block your leadership programs, and how to realign them

What does the leading edge of science know that could assist you instantly?

Would you do it if you knew it worked?

It does! We'll prove it!
In this "toolkit" training you will experience:
The way your brain really creates

The gift and secret of "Perception = Projection"

How your survival programs directly conflict with your leadership and empowerment programs

How to create a 'quantum goal' and how to have it work for you unconsciously

How to insert those goals into your unconscious Action Program

How to 'Let Go' instantly and move your focus and energy towards manifesting your desires
These tools are used successfully by industry leaders and transformation experts world wide to:
increase your income

improve your relationships

transform your past

improve your health and fitness

discover the 'job' your challenges are doing for you at an unconscious level

use the relationship between mind, body, emotions and actions to create consciously

how to create resources and win-win in virtually every area of your life
Make More Money or Find a New Career
Better Relationships
Better Health

Transcend Your Past


All without sharing your "stuff"

Read what people are saying about this event!
Join us at our next event September 17 & 18, 2022.
And at special pricing of $97 +HST!

Your investment is $350 per person or $600 for two.
Includes HST, materials and completion certificate. Payment options are available.
See our Event Schedule and join us for this two day event –  9:30am to 6:00pm both days.
At Creatrix Transformational Solutions Inc.® our passion is transformation, and we love what we do.
We provide the structure and the resources that empower you to create, achieve and live your goals. Guaranteed.
Call our office at 905-727-4676 to register.
Toll Free: 1-888-726-4676
(Note: These events usually sell out so please reserve your seat early!)
Join us at our next event September 17 & 18, 2022.
And at special pricing of $97 +HST!

The Original Designing Your Destiny® – Since 2008