Dr. Kim Redman: Visionary
Founder and CEO of Creatrix Go Quantum®
Formats Include: Keynotes, weekend introductory events, individual and group Results Based Coaching, customized industry trainings, and professional designation trainings that are recognized in over 38 countries and designed for maximum and quantifiable results.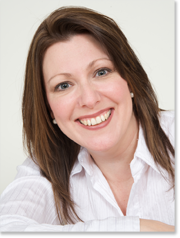 Dr Kim and Creatrix Go Quantum® are where "East Meets West for Quantum Success™".
With one foot in science and one foot in Spirit, Dr. Kim is a living bridge. She works with Conscious Entrepreneurs who want to create legacy and mission, wielding the Expert Model™ to break concrete ceilings and launch them nationally and internationally into crazy success.
As a global leader in Quantum Consciousness, and the international founder of the field of Quantum Leadership™, Dr. Kim works with the core competencies, skill sets and behaviours that allow human potential to expand vertically, bloom, root and grow. Her ability to create customized and synergistically transformative programs is legendary: the Journey of Truth® program, Designing Your Destiny®, the Quantum Business Mastery (QBM)® program, and the elite Go Quantum® Leadership program are just a few
Dr. Kim is Canada's Board Designated Master Trainer (training trainers and opening institutes) in Neuro Linguistic Programming (NLP), Hypnosis, Time Line Therapy® and NLP Results Coaching. Pouring 30+ years as a Mystery School and Ancient Wisdoms initiate through the lens of quantum physics, psycho-neurobiology, quantum mechanical biology… and delivering with her dynamic onstage presence; fun, energy and education converge for excellence.
Dr. Kim spins the secrets of excellence, into a hands-on format. If you are looking to create legacy, make a difference and learn how power and compassionate action work as the ultimate synthesis and synergy, then you are in the right place.
Giving back and raising the resonance of those around her are foundational building blocks in Dr. Kim's life. Dr. Kim has been giving back since 1989 when she was recognized by the Arts in Education Society of Lincoln Centre for her work with the still existent Chapter One Program in NY.
With her dog Apollo, she won the Priory Vote of Thanks from the Order of St. John in 2012 for her work in the Therapy Dog Program, and was medalled in 2018 by the Honourable Elizabeth Dowdeswell, the Lieutenant Governor of Ontario for her years of volunteerism. In 2015 Dr. Kim was nominated as one of the 100 Most Powerful Women in Canada, Maverick category.
Welcome to Dr. Kim Redman, Creatrix Go Quantum®, and to your own Quantum Journey